Uncategorized
Here is the WordPress.com helper monkey stats for my site in 2014.  Not sure this is of interest to the general public, but if so, here you go!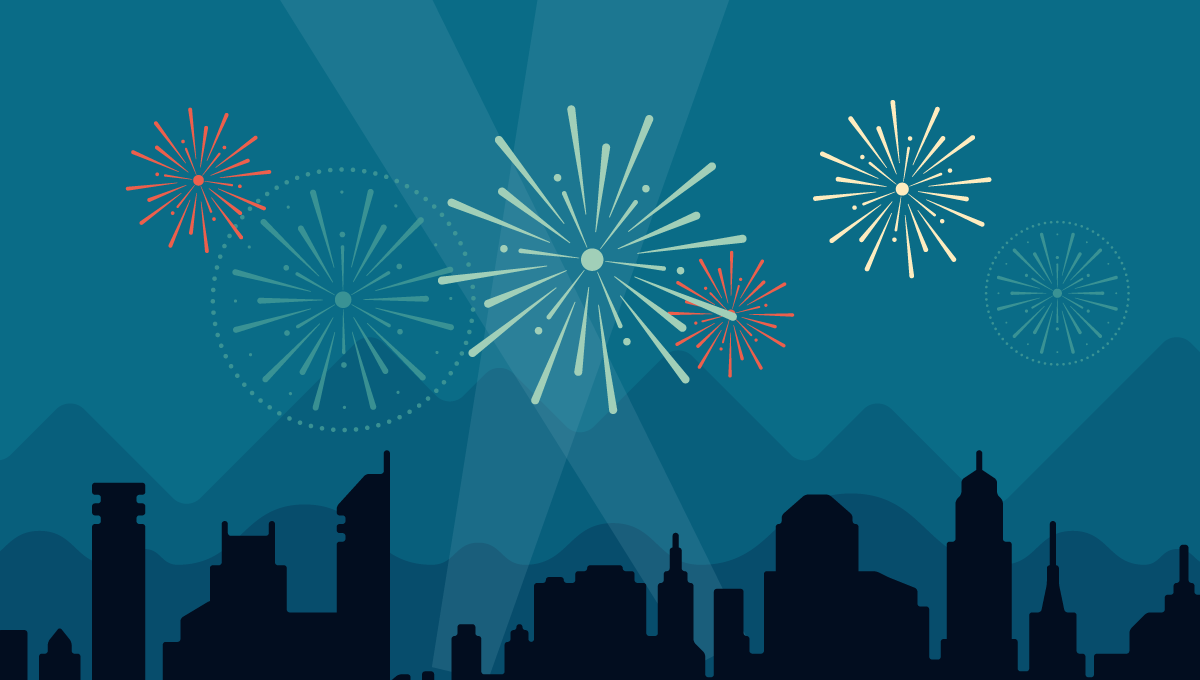 Here's an excerpt:
A New York City subway train holds 1,200 people. This blog was viewed about 4,900 times in 2014. If it were a NYC subway train, it would take about 4 trips to carry that many people.
As a leader, you can be friendly with your team but you can't be friends.  This is one of the hardest transitions to make as you move into a leadership role.  In the early part of your career, you're "one of the guys" and that works when you're a member of a team.  But you can't be one of the guys once you are responsible for leading people.
First off, it's awkward.  You're no longer "one of the guys" and acting as though you are will only make people uncomfortable.  One of the guys can't fire you or request that the project sponsor have you removed from the team.  Luckily, your best people probably don't want you to be their friend – at least not while they work for you.  Strong teams want strong leaders – not best buddies.  A strong leader focuses on making smart decisions on the team's behalf and not on making friends.  Unfortunately, your weaker players probably do want a best buddy, assuming that "friends won't fire friends."
Not being friends doesn't mean you have to be a cold, calculating automaton.  Leadership is about influence, which is earned by everything you do, say or write.  Being friendly is a leadership style and while it doesn't mean kissing up to your team, it does mean being a decent human being and maintaining a positive, open attitude.  It's easier to earn influence if you're friendly and approachable.
Being friendly is a good way to put your team at ease and to foster open and regular communication – the lifeblood of any good functioning team.  This also sets a positive example for your team on how to relate to other people.  A team that regularly earns influence within an organization will strengthen their ability to execute and get things done.  This is a key cultural goal for any leader in building an effective team.
Being friends with people on your team gives the appearance of favoritism and may alienate some of your more effective resources.  Instead, seek to earn your team's respect by setting a good example and by being friendly and open to their ideas.  You'll be surprised how forgoing friendship while working with your team will often result in true friendships after your professional relationship has changed….and I'm speaking from personal experience.
© 2014, Mark E. Calabrese
One of my mentors here in Carmel has suggested I set up a YouTube channel.  A few other people have encouraged me to do the same.  Now it's not that I don't like to hear myself talk.  Many friends and one spouse will most likely readily acknowledge that.  I have double concern about how I will come across in video and having video of me "holding forth" out on the web.  But I have another question – will it add value?
My goal with this blog is to produce ideas, frameworks and tools that others can steal and use themselves.  I also like getting the feedback on if it worked and I really like it when people share back how they've modified some of my material and how it worked for them (letting me "steal back").  I like this kind of stuff.  So I ask myself, how valuable would a video be as opposed to the written word?
Anyway, I'm open to thoughts if anyone cares to share them.  Let me know what you think.
Your boss and your business partners get lots of requests.  How do you make sure that your requests get the visibility and action that is needed for you and your teams to be successful?  The key is simplicity – be brief and clear.  There are three key pieces of information that should be included in your email request:
What do you need?
When do you need it?
What will happen if you don't get it?
What You Need: Keep it brief and clear.  Don't provide a detailed history of the request, technical details, long horror stories, etc.  Do provide enough information so that the reader gets it on the first pass – be as clear as possible.  The desired response to your email is a "yes" and not a long thread with Q&A about the details, so take a moment and ask yourself if you are being clear.
When Do You Need It: This is your message to the world that you and your team are likely to fail unless your request is granted.  This is not necessarily a time to try and "game the system" by asking for something on Tuesday when you can wait until Friday.  Use your own judgment if my advice here will get you in trouble at your own company.  Another tip – don't just give the day, but also give the date and (if relevant) the time.  Finally, it may be worth your time to explain why you need it when you need it.
What Will Happen If You Don't Get It: This is the key part of your email.  Avoid the temptation to be dramatic.  Instead, be clear as to the operational and business implications of you not getting what you are requesting.  Keep in mind that yours will not be the only request crossing your boss' desk, so framing the implications in a business or operational context will help her make the best decision for the business and will also help brand you as a leader who can think past his own silo.
Summary
Although you are clear about what you need and the implications of your not getting it, sometimes your boss is going to say 'no'.  Therefore, make sure you have options either in your head or in your email.  This way you are less likely to paint your boss in a corner if she simply cannot honor your request at present.
A good leader doesn't just surface problems.  He also offers options/solutions and a recommendation.  Help make both you and your boss successful by sharing your thought leadership and presenting her options if your request can't be honored.  Don't drown her with details.  Instead, keep it simple and focus on the business impact.
© 2013, Mark E. Calabrese
Late last year, I left my position with Thomson Reuters to take a GM role with internet start-up, ChaCha.  The firm was founded by serial inventor, thinker and entrepreneur, Scott Jones.  Initially, I went down to Carmel, Indiana to see what this was all about after being contacted by Doug Rowe, who runs ProfyleTracker – an Indy recruiting firm.  A good friend and colleague, Greg Siefert, served as their CTO for a year.
After only a few hours with Scott, listening to his vision for ChaCha, I was hooked.  The current site doesn't really give a good indication of what's to come.  Check the App Store in mid/late March of this year and try out our application.  We're taking internet Q&A to the next logical level and make it far more interactive than it's been before.
Much more to come!
I got a nice mention regarding i.c.stars and their i.c.idols competition.  I've worked with Aaron Cox, participating in and supporting this competition for this very worthwhile group.  I highly recommend i.c.stars to anyone out there, looking for a way to give back to the greater community.  Good people doing good things!